Regular price
₹ 209.00
Sale price
₹ 179.00
Unit price
per
Sale
Sold out
Share
Desi Jaggery - Desi Jaggery is a natural sweetener deeply rooted in Indian culture and culinary traditions. It is appreciated for its distinct flavor, health benefits, and versatility in various recipes. Matratva Jaggery is made by extracting the juice from organic sugarcane, then heating and boiling it until it thickens and solidifies. The resulting product is molded into various shapes, such as blocks. Desi Jaggery typically has a brown or dark brown color, ranging from golden to almost black. It is a common ingredient in traditional sweets, desserts, and savory dishes. It's also used in preparing traditional Ayurvedic and herbal remedies.
View full details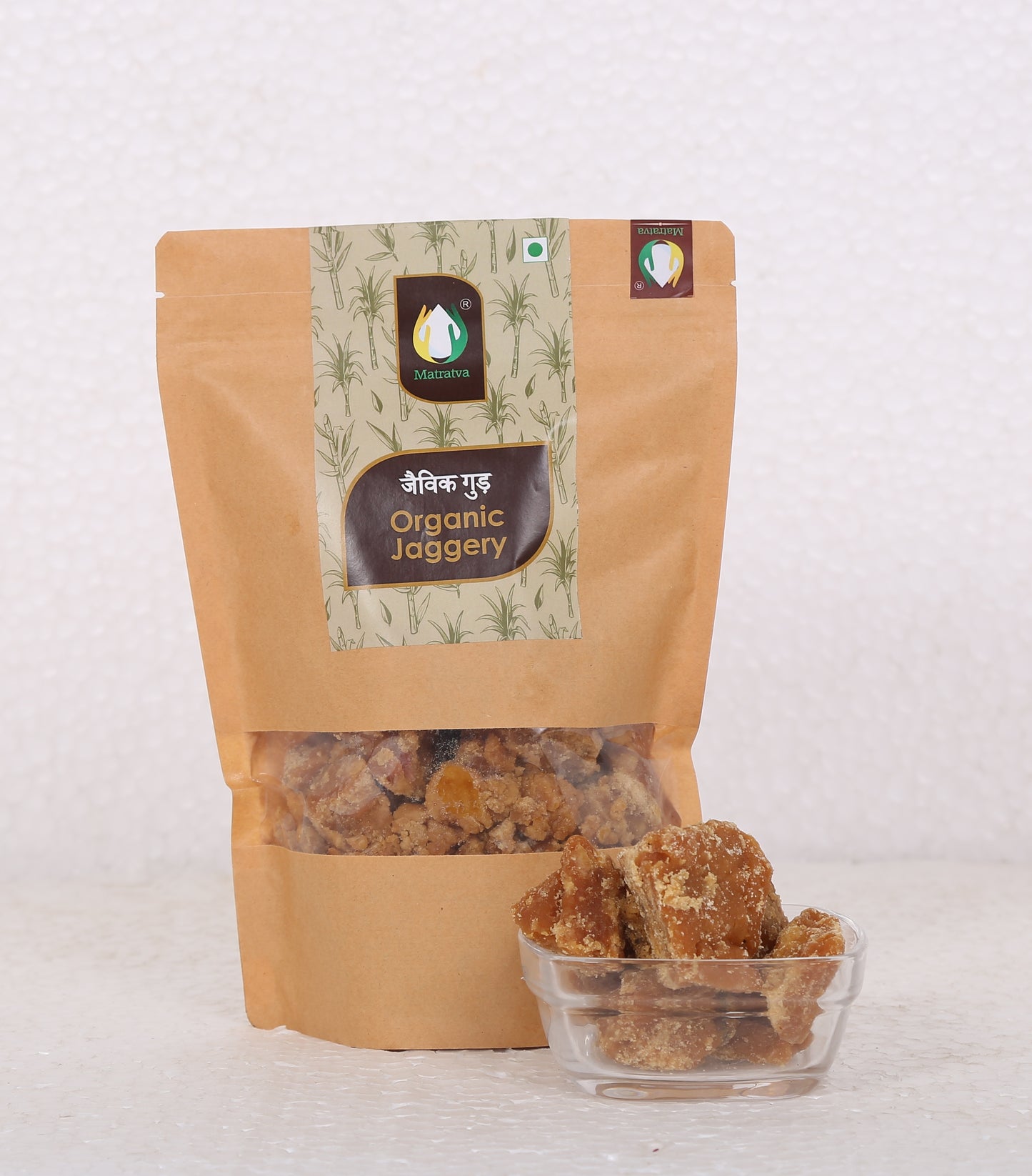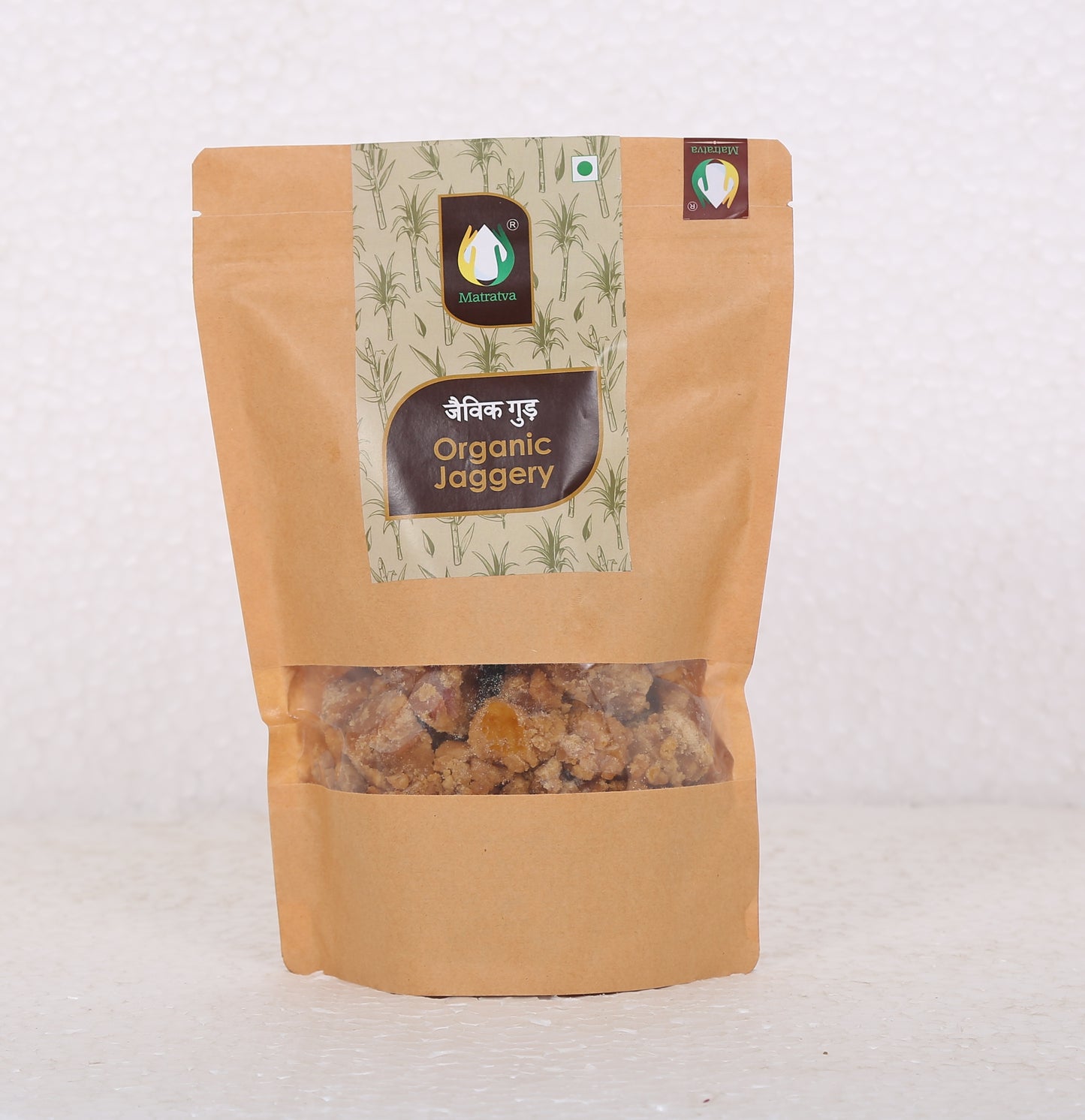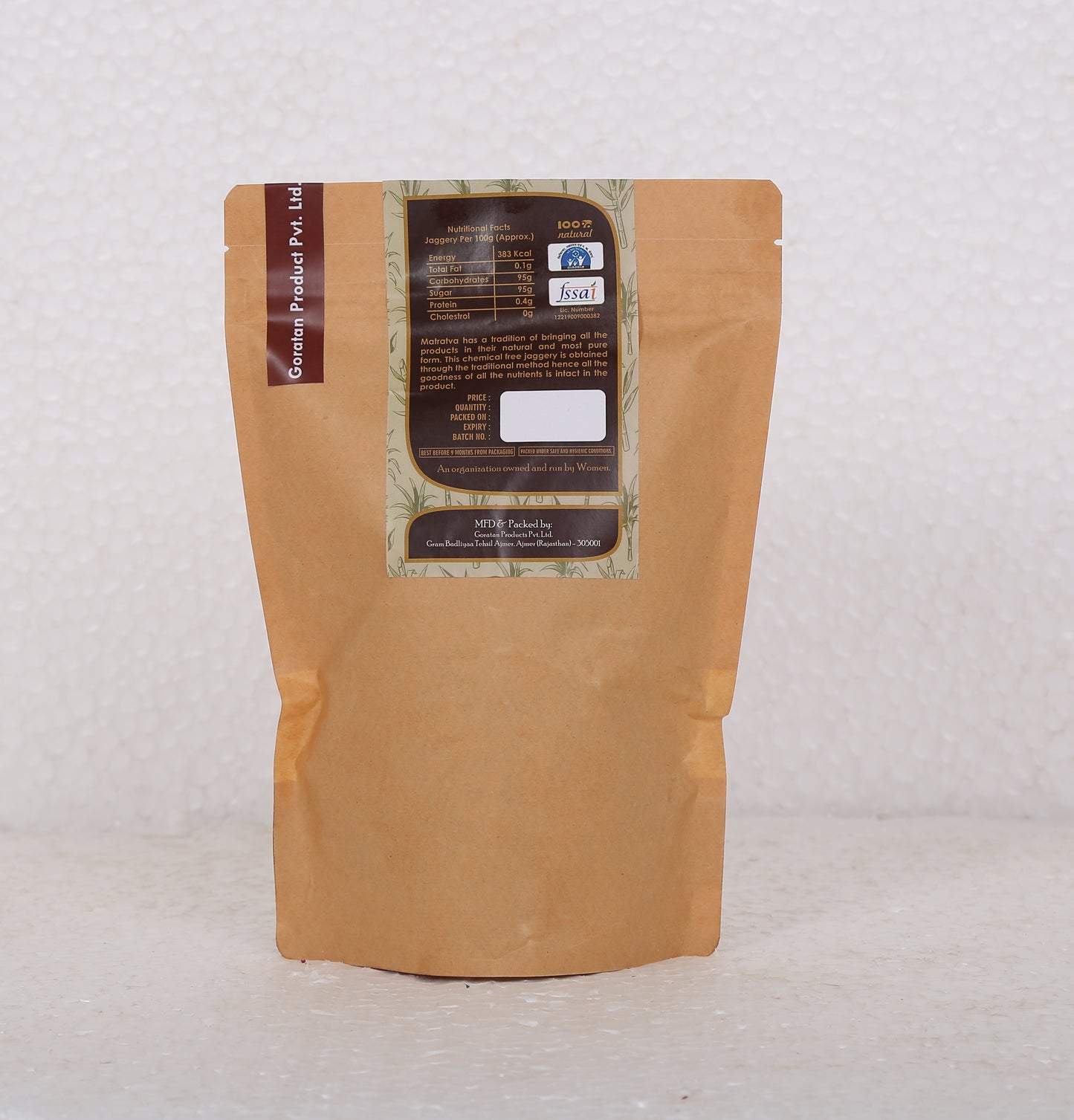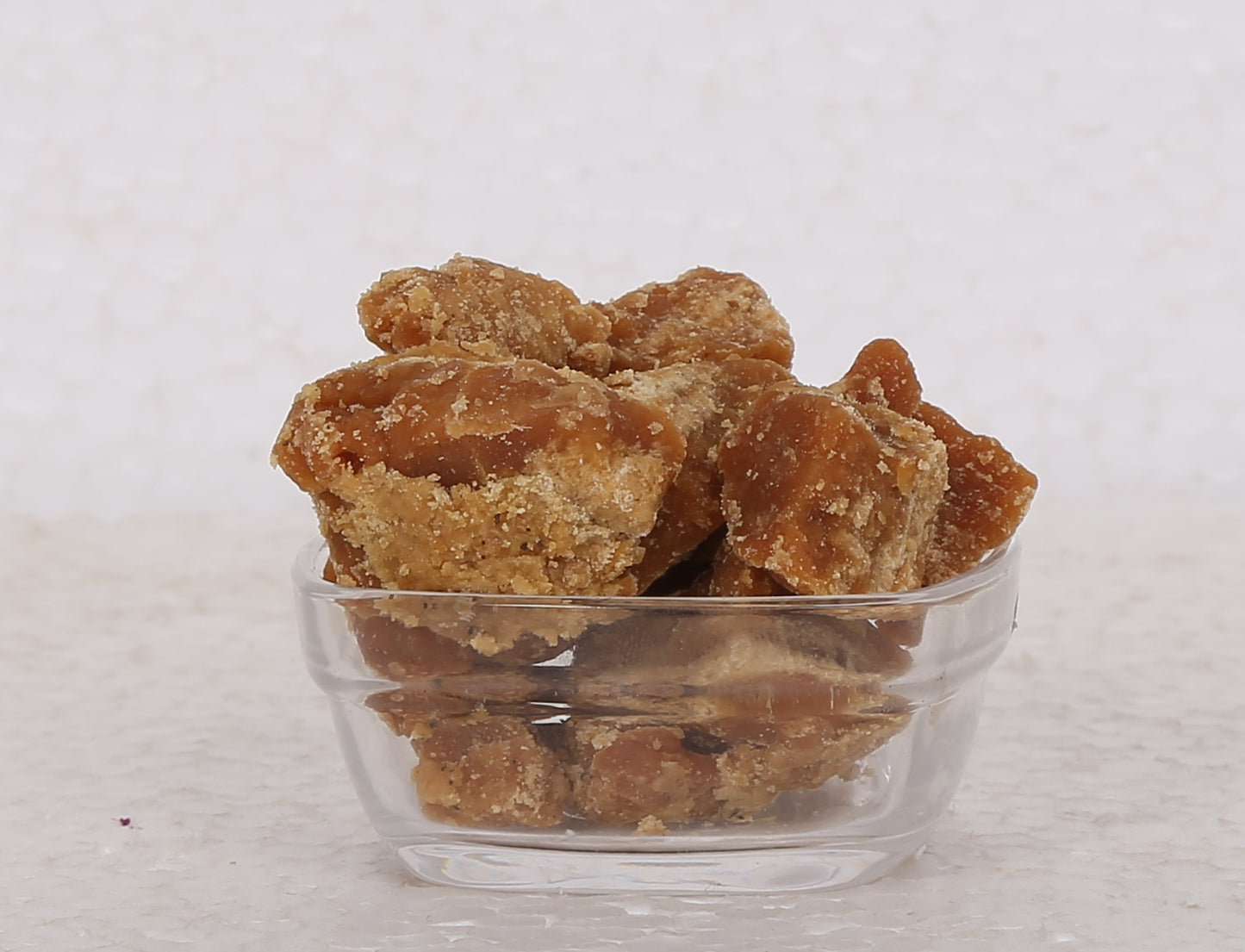 Know the Facts
Is it safe to eat crystalized honey?

Honey has long Shelf life but it should not be stored in refrigerator.

It granulates in lower temperatures, it is a natural process and does not change the taste and quality.

To liquidify honey place the jar in warm water.

Sustainable Packaging

The first step to saving the planet is to start recycling and using sustainable material

We use foid grade glass jar to keep the real taste intact.

It limits the use of resources significantly. It positively impacts and supports our business goals.

No Bees, No Life

Bees directly or indirectly impacts everything around us, it will adversely affect the global economy if there are no bees.

We would definitely loose many of the foods that make our diets vibrant, healthy and nutritious.