Regular price
Sale price
₹ 2,478.00
Unit price
per
Sale
Sold out
Share
PREPARATION METHOD: Our Ghee is manufactured fresh, in small batches. We use Traditional Vedic Bilona (Hand Churned) Method to extract butter from curd, and then heat this butter over the traditional "chula" to make our A2 ghee. This ghee comes from grass-fed, pasture-raised, antibiotic and hormone free Gir breed of cows directly from our farms.

HEALTH BENEFITS: The Butyric acid in Gir Ghee assists in digestion and anti-inflammatory processes in the body. Plus, Gir Ghee is said to be the easiest of dairy fats to be digested by the human body. This ghee incorporates vitamin A2, E and D with Omega3 properties which are highly important and beneficial for a healthy lifestyle. The presence of A2 vitamin in Gir cow ghee helps in strengthening weak bones. Also used for body massage for new born babies and for pregnant females.

FLAVOUR ENHANCER: Not only a healthier alternative, Ghee is a premium cooking oil celebrated all over India for its taste, finesse and flavour. Its rich creamy taste can complement and upgrade the flavour of any dish.

Jaggery is a type of unrefined sugar made from sugar cane. Matratva Jaggery is made by using traditional methods of pressing and distilling cane juice, The color can range from light golden to dark brown. Jaggery contains more nutrients than refined sugar because of its molasses content. Molasses is a nutritious by-product of the sugar making process, which is usually removed when refined sugar is made. Including molasses adds a small amount of micronutrients to the final product.
View full details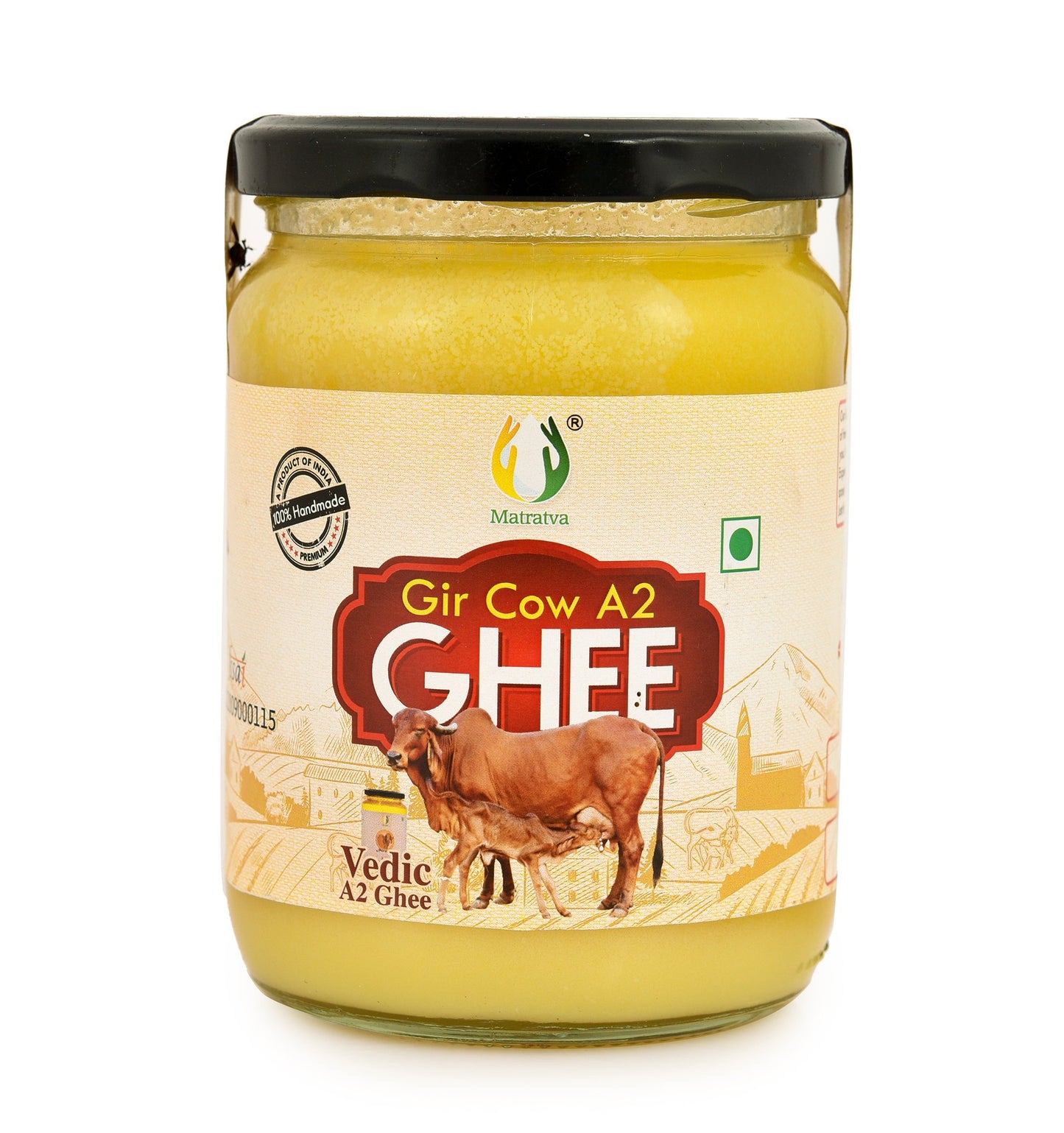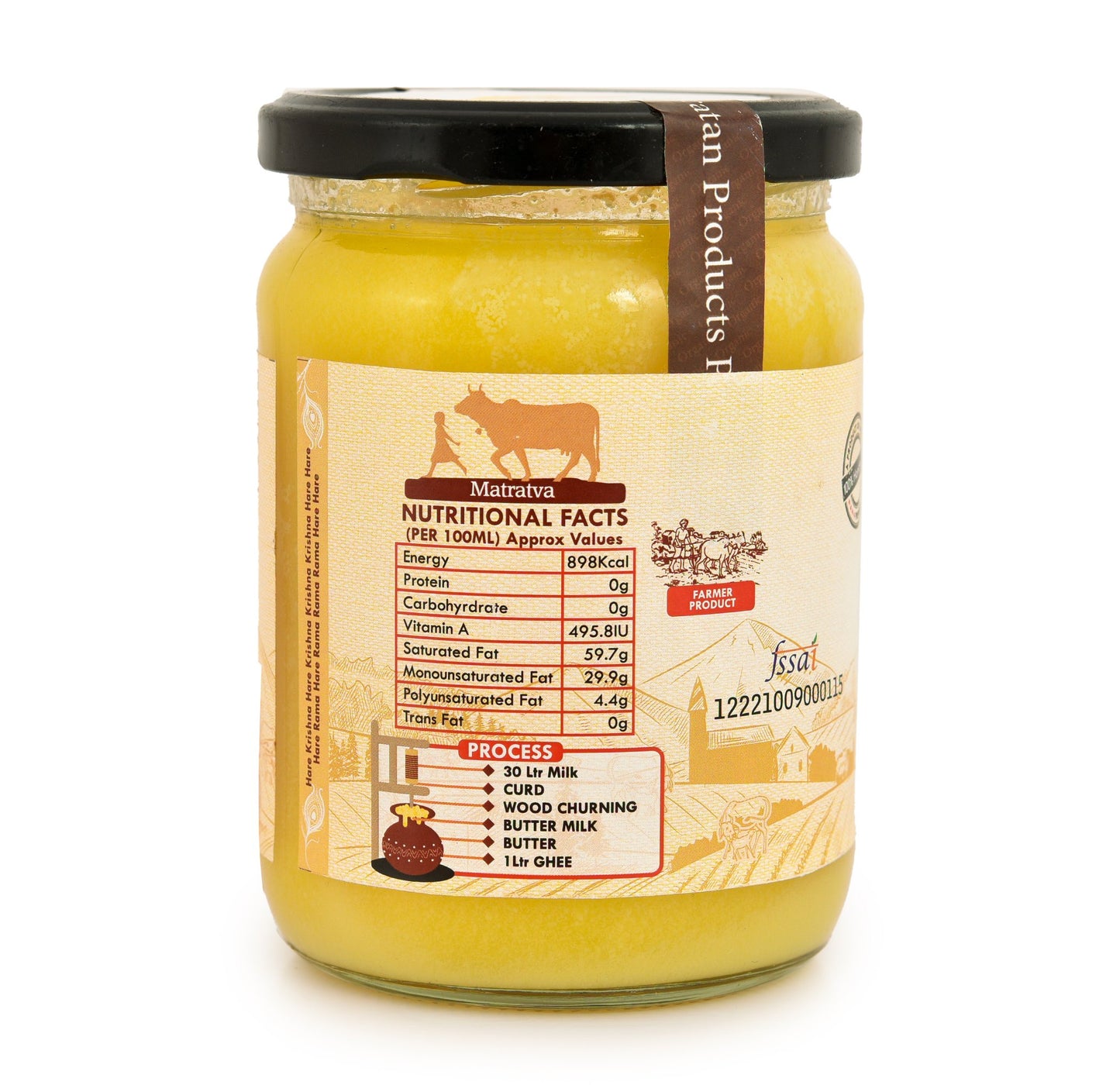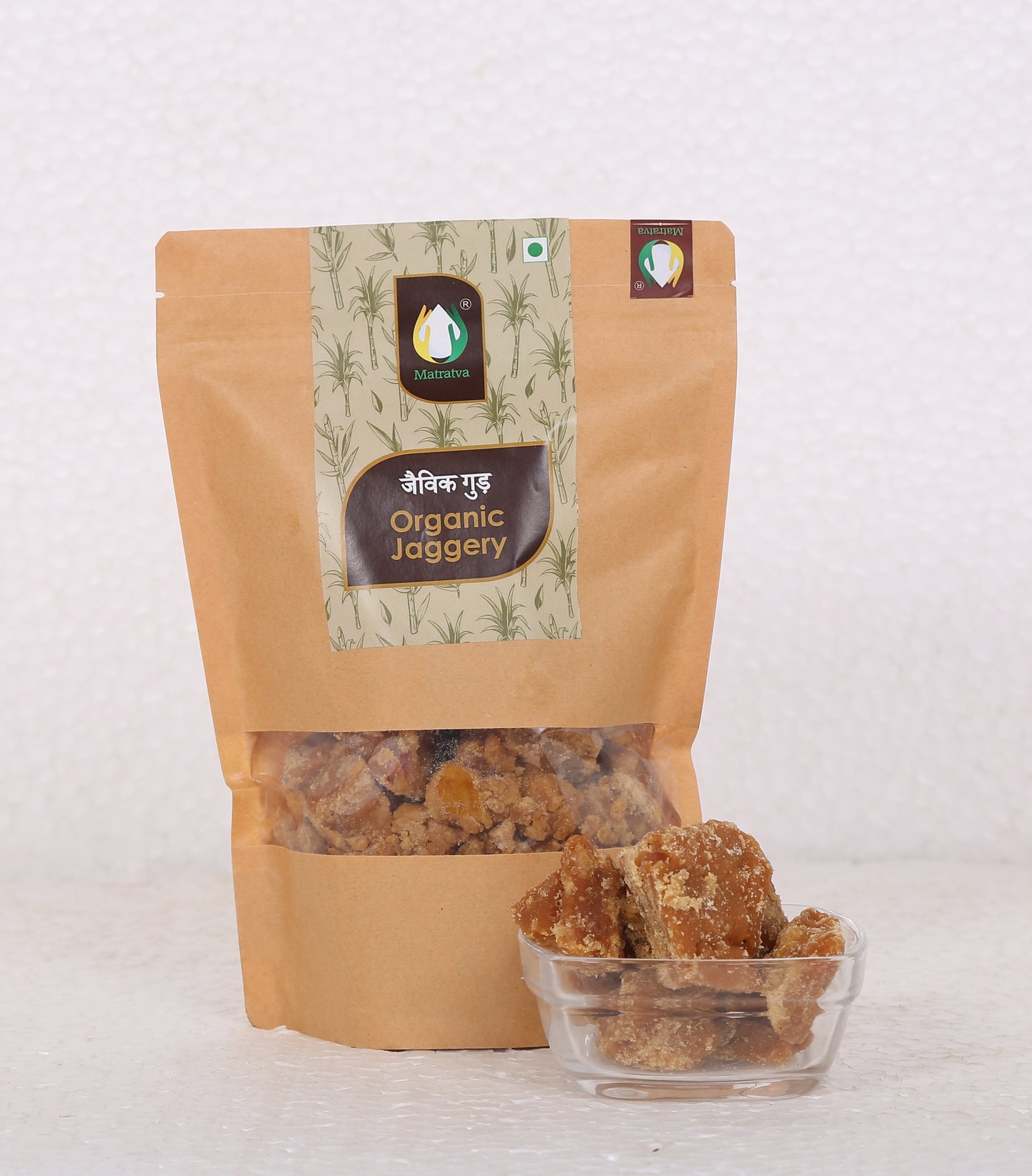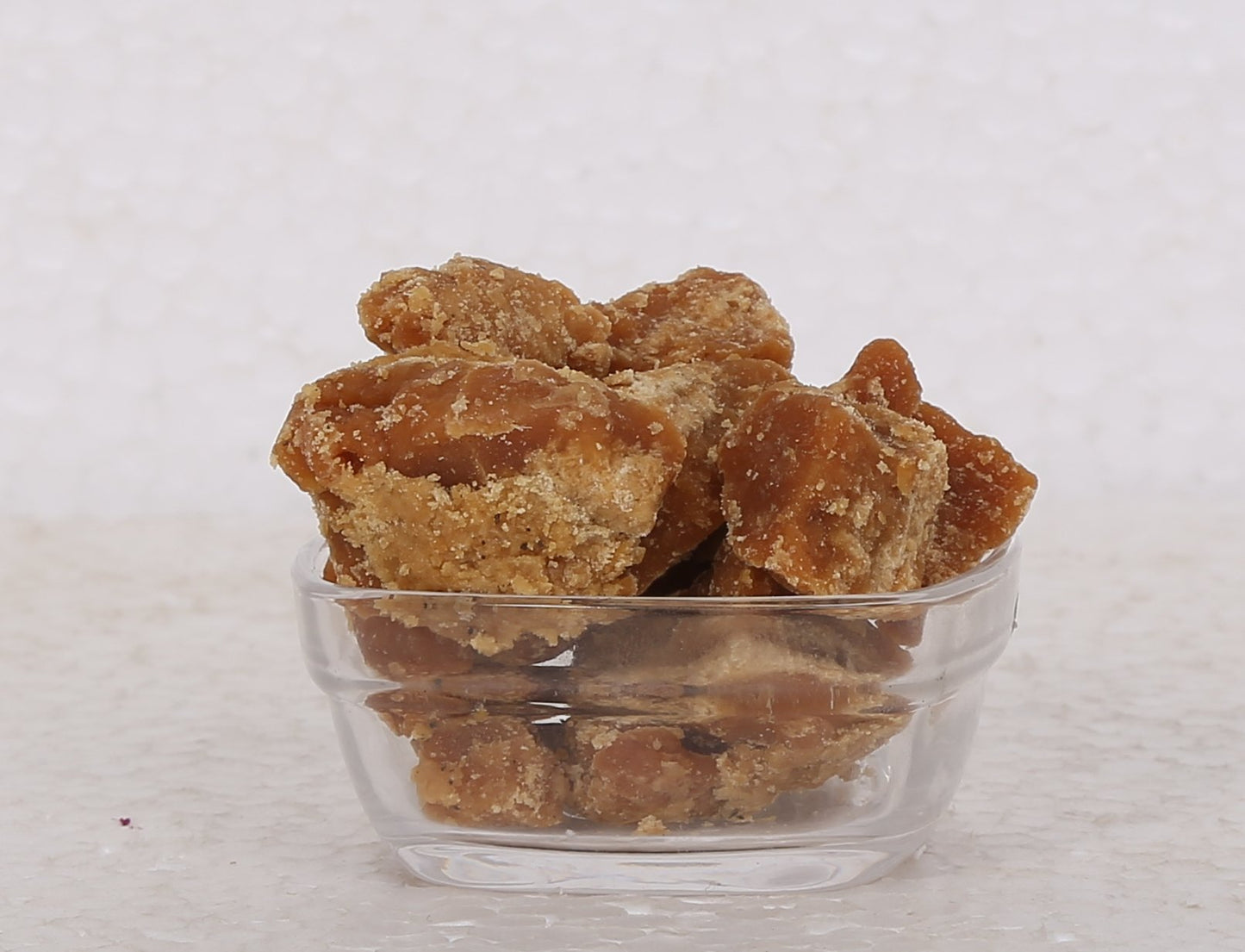 Know the Facts
Is it safe to eat crystalized honey?

Honey has long Shelf life but it should not be stored in refrigerator.

It granulates in lower temperatures, it is a natural process and does not change the taste and quality.

To liquidify honey place the jar in warm water.

Sustainable Packaging

The first step to saving the planet is to start recycling and using sustainable material

We use foid grade glass jar to keep the real taste intact.

It limits the use of resources significantly. It positively impacts and supports our business goals.

No Bees, No Life

Bees directly or indirectly impacts everything around us, it will adversely affect the global economy if there are no bees.

We would definitely loose many of the foods that make our diets vibrant, healthy and nutritious.